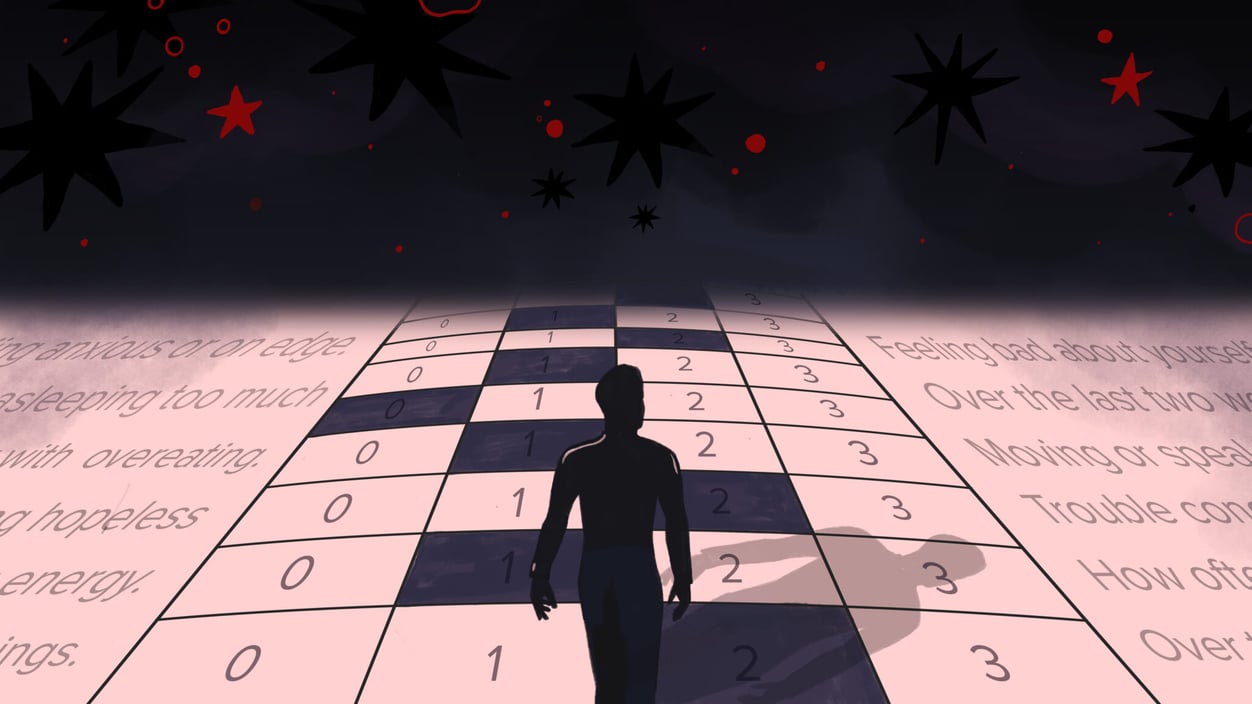 Eros Dervishi for STAT
How a depression test devised by a Zoloft marketer became a crutch for a failing mental health system
A bedrock of the U.S. mental health system — a nine-item questionnaire used to spot depression — began not with a doctor, but with a marketer. In an overstretched health care system warped by business interests, a STAT investigation shows how this simple tool has become a crutch — used in place of, rather than as a gateway to, thoughtful mental health care. Read more.
By Olivia Goldhill
---
Alissa Ambrose/STAT
Cereal, pasta, and other food companies blast the FDA for a too-strict definition of 'healthy'
General Mills, Kellogg's, and the rest of the country's cereal makers are mad at the FDA. So are the packaged food companies, the pasta industry, and the pickle lobby. The companies behind America's favorite culinary indulgences are worried their products wouldn't be considered "healthy" under a recent FDA proposal — and they're urging regulators to reconsider. Read more.
By Nicholas Florko
---
More great reads from STAT this week